Classic Film Series in 35MM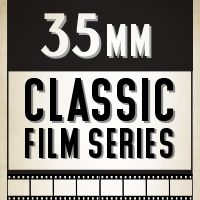 What better way to celebrate the 90th anniversary of the Egyptian Theatre than with a 9 month celebration of some of the most well known films over the past 90 years. This special film series will be presented on 35MM on our carbon-arc projectors just as it would when these films premiered. Films include: The Wizard of Oz, 2001: A Space Odyssey, E.T., It's a Wonderful Life, Casablanca, Snow White and the Seven Dwarfs, Gone With the Wind, The Sound of Music, and The Goonies. Sponsored by: Thrivent Financial, Gordon Hardware, M&M Welding, Amy & Kevin Mathey, Jill & Andy Hargrave, and WTPB-LP FM 99.3.
GENERAL ADMISSION TICKET PRICES
Adult - $10
Kids and Student with ID - $8
Senior 65+ - $8
Friends of the Egyptian Theatre members receive a $2 discount.
COVID-19 Restrictions:
All attendees must wear a mask covering their mouth and nose at all times while in the building; can be removed while sitting in your seats. Entry times will be staggered to avoid crowding. If you have any questions or concerns please contact the Theatre. A more detailed listing of current restrictions and refund policy can be found
here on our website
.
If you are experiencing any of these symptoms, stay home and do not attend this event:
>Cough
>Fever of 100.4 and above
>Shortness of breath
>Chills
>Headache
>Loss of taste/smell
>Muscle pain
>Shaking with chills
>Sore throat
Ticket Holder contact information may be disclosed to Health Department officials in the event of a potential exposure to assist in contact tracing.