Egyptian Theatre
The Egyptian Theatre is operated and maintained by Preservation of the Egyptian Theatre, Inc. - a 501(c)(3) non-profit organization. Support from individuals and the community is essential as there is no operational funding received from outside sources.
Egyptian Theatre Birthday Club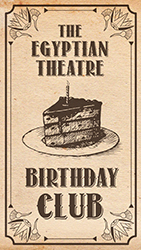 A day 94 years in the making! We are excited to celebrate our 94th birthday December 10, 2023! You can join today by donating $94 or more in honor of our 94-year history and help ensure this wonderful community treasure is here for another 94 years to come!
Donate
Support the Egyptian Theatre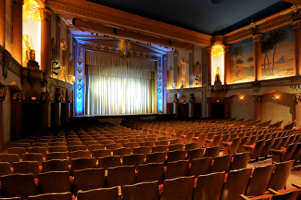 Help support the ongoing operations and maintenance of the historic Egyptian Theatre.
Donate