Rhythm of the Dance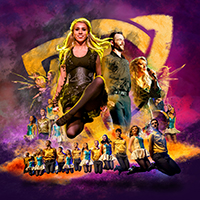 The National Dance Company of Ireland brings their show RHYTHM OF THE DANCE to the Egyptian Theatre! Fans everywhere are enjoying 2,000 years, and more, of dance, music, songs and culture from pre-Celtic times to modern day sounds all compacted into a 2-hour concert. It's full of flailing feet and fiddles, futuristic dances, eye-catching lighting and costumes, sensational sound effects and is now one of the top 3 Irish step dance shows in the world. Apart from having World and Irish champion dancers; this show also has some of the finest Traditional musicians plus singers who are a big hit everywhere. Like a sheet of lightening, the pulsating rhythms, pure energy and melodic music, in the Rhythm of the Dance show, has hit 50 countries around the world with audience figures of over 7 million fans during the past 20 years.
RESERVED TICKET PRICES

$37 / $47 / $57
$5 discount for students, seniors 65+, and kids.
Pricing based on how close to the stage you are (see seat map on next page)