Holiday Film Series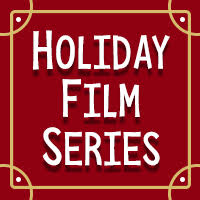 Join us this
December
JANUARY for the Egyptian Theatre Holiday Film Series sponsored by Thrivent Financial. Extremely limited seating is available to accomodate social distancing and a safe experience for all.
December 6
- It's a Wonderful Life
- Now January 17
December 13
- White Christmas - Now January 24
December 20
- Santa Clause - Now January 31

UPDATE: DUE TO CURRENT STATE RESTRICTIONS IN EFFECT FOR COVID-19 MITIGATION, THESE DECEMBER SHOWINGS HAVE BEEN RESCHEDULED FOR JANUARY. CURRENT TICKET HOLDERS DO NOT NEED TO DO ANYTHING, YOUR TICKETS ARE VALID FOR THE NEW DATES.

RESERVED TICKET PRICES
Adult - $10
Student/Senior/Child - $8
Friends of the Egyptian Theatre members receive $2 discount per ticket

Extremely limited capacity is in place to meet current health guidelines.

COVID-19 Restrictions:
All attendees must wear a mask covering their mouth and nose at all times while in the building; can be removed while sitting in your seats. All tickets will be reserved to allow for social-distancing. Entry times will be staggered to avoid crowding. If you have any questions or concerns please contact the Theatre. A more detailed listing of current restrictions and refund policy can be found
here on our website
.
If you are experiencing any of these symptoms, stay home and do not attend this event:
>Cough
>Fever of 100.4 and above
>Shortness of breath
>Chills
>Headache
>Loss of taste/smell
>Muscle pain
>Shaking with chills
>Sore throat
Ticket Holder contact information may be disclosed to Health Department officials in the event of a potential exposure to assist in contact tracing.