Soleunique Dance Studio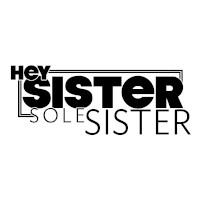 In a display of youthful talent and artistic versatility; the combined 2021 repertoire of both the Aurora-based Soleunique Dance Company and the SoleSquad Dance Team come to life live, onstage, for their first fully integrated dance program. Dancers will display a variety of disciplines including ballet, contemporary dance, hip hop and jazz choreographed and directed by Victoria Bunch, Anthony Foster, Heather Klaus, Sam Hallberg, Andrea Koenig, Katie McGinnis, Lauren Santelli and Diana True from their collective home-base; the Sole Unique Dance Complex.
RESERVED TICKET PRICE
$15.00 all ages
Kids age 2 and under are free but MUST still have a ticket to enter. These free tickets can be reserved online with your order, over the phone at 815-758-1225, or at the door prior to the performance.
Limited capacity is in place to meet current health guidelines.
ORDERS LIMITED TO 8 TICKETS PER DANCER.COVID-19 Restrictions:
All attendees must wear a mask covering their mouth and nose at all times while in the building; can be removed while eating or drinking in your seats. All tickets will be reserved to allow for social-distancing. Entry times will be staggered to avoid crowding. If you have any questions or concerns please contact the Theatre. A more detailed listing of current restrictions and refund policy can be found
here on our website
.
If you are experiencing any of these symptoms, stay home and do not attend this event:
>Cough
>Fever of 100.4 and above
>Shortness of breath
>Chills
>Headache
>Loss of taste/smell
>Muscle pain
>Shaking with chills
>Sore throat
Ticket Holder contact information may be disclosed to Health Department officials in the event of a potential exposure to assist in contact tracing.