Pro Dance Elite Studios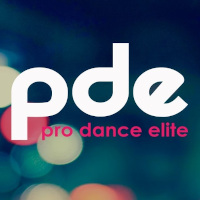 Pro Dance Elite presents our "Unstoppable Show" 2021 Showcase on May 29th, 2:30pm Showtime. Taking dance to the "Next Level" in our Annual Showcase featuring our 2020-21 class and company dancers.
RESERVED TICKET PRICE
Balcony $20.00
Main Floor $25.00
Limited capacity is in place to meet current health guidelines.
ORDERS LIMITED TO 4 TICKETS PER DANCER.COVID-19 Restrictions:
All attendees must wear a mask covering their mouth and nose at all times while in the building; can be removed while eating or drinking in your seats. All tickets will be reserved to allow for social-distancing. Entry times will be staggered to avoid crowding. If you have any questions or concerns please contact the Theatre. A more detailed listing of current restrictions and refund policy can be found
here on our website
.
If you are experiencing any of these symptoms, stay home and do not attend this event:
>Cough
>Fever of 100.4 and above
>Shortness of breath
>Chills
>Headache
>Loss of taste/smell
>Muscle pain
>Shaking with chills
>Sore throat
Ticket Holder contact information may be disclosed to Health Department officials in the event of a potential exposure to assist in contact tracing.