DeKalb Just For Kix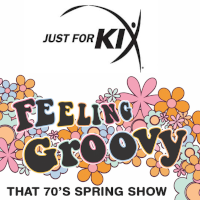 DeKalb Just For Kix is excited to present our 2022 Spring Show featuring our Kick, Hip Hop, Lyrical, Jazz, & Pom dancers! Please refer to the Show Newsletter sent out by director, April Mapes, to confirm which showing your child is performing in based on his/her class time! We can''t wait for our dancers to shine on stage & show you what they've worked so hard on over the past year!
RESERVED TICKET PRICE
$14 - Adult in advance
$12 - 12 & Under in advance

All tickets $15 day of show

Kids age 2 and under are free but MUST still have a ticket to enter. These free tickets can be reserved online with your order, over the phone at 815-758-1225, or at the box office.

COVID-19 Restrictions: Please check our website for the most up to date guidelines. If you have any questions or concerns please contact the Theatre.