OCB Pro Invitational Summer Naturals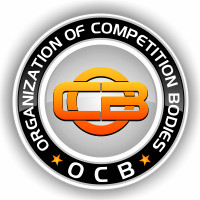 Guaranteed cash payouts to the top 3 pros in every division ($1,000, $750, $250)
Place top 5 and become automatically eligible for the 2021 OCB Yorton Cup
Pro Division Offerings:
Men's Open Bodybuilding, Men's Open Physique, Women's Open Figure, and Women's Open Bikini

OCB Summer Naturals Amateur OCB Unconditional Pro Qualifier!
*100% Drug Tested Event!*
OCB Amateur Pro Qualifier
Bikini, Figure, Men's Physique, Men's Classic Physique, Men's Bodybuilding, Novice, Masters Over 40 and Open Divisions!
OCB Pro Cards for Overall Winners of Open and Masters Over 40!
10 Pro Cards to be Awarded!
Reserved Ticket Prices
$65 - Regular
$35 - Age 12 & under
COVID-19 Restrictions:
The State of Illinois moved to Phase 5 June 11, 2021 which removed capacity restrictions and social distancing.
There will be no capacity restrictions or social distancing in place for this event.
Masks are now optional for patrons, staff, volunteers, and performers who have been fully vaccinated.
We ask all of those that are unvaccinated to continue to follow CDC and state guidance, the unvaccinated should continue to wear a mask and social distance. The health and safety of all who visit the Egyptian Theatre remain our top priority.
We will continue to follow enhanced safety and cleaning protocols, provide hand sanitizer throughout the building, and comply with all applicable CDC, state, and local guidelines. By working together, we can keep everyone safe and get back to bringing entertainment to all.
If you are experiencing any of these symptoms, stay home and do not attend this event:
Cough, Fever of 100.4 and above, Shortness of breath, Chills, Headache, Loss of taste/smell, Muscle pain, Shaking with chills, or Sore throat.