Rise & Thrive Dance Company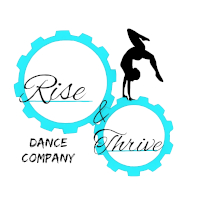 Join us for the first annual dance recital for the new dance studio Rise & Thrive Dance Company.
Reserved Ticket Prices
$18 - Adult
$16 - Senior (65+)
$13 - Student and kids

Kids age 3 and under are free but MUST still have a ticket to enter. These free tickets can be reserved online with your order, over the phone at 815-758-1225, or at the door prior to the performance.


COVID-19 Restrictions: Masks are now optional for patrons, staff, volunteers, and performers who have been fully vaccinated.

We ask all of those that are unvaccinated to continue to follow CDC and state guidance, the unvaccinated should continue to wear a mask and social distance. The health and safety of all who visit the Egyptian Theatre remain our top priority.

We will continue to follow enhanced safety and cleaning protocols, have modified concessions, provide hand sanitizer throughout the building, and comply with all applicable CDC, state, and local guidelines. By working together, we can keep everyone safe and get back to bringing entertainment to all.

Entry times will be staggered to avoid crowding. If you have any questions or concerns please contact the Theatre.

If you are experiencing any of these symptoms, stay home and do not attend this event:
>Cough
>Fever of 100.4 and above
>Shortness of breath
>Chills
>Headache
>Loss of taste/smell
>Muscle pain
>Shaking with chills
>Sore throat

Ticket Holder contact information may be disclosed to Health Department officials in the event of a potential exposure to assist in contact tracing.