Yellow Brick Road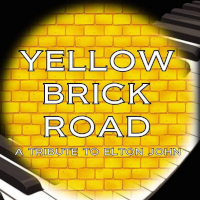 There is no other performer who looks and sounds so much like Elton John, nor any tribute act that provides the experience of being at an actual Elton John concert, the way Gerald Brann and Yellow Brick Road does. Brann not only bears an uncanny resemblance to the international superstar, complete with his mannerisms and gap-toothed smile, but he meticulously re-creates Elton John's vocals and playing to the letter. To truly capture the essence of the piano man, Brann dresses in custom-tailored replica costumes and Elton's trademark sunglasses.
TICKET PRICES
$25 / $35 / $45
Premier Seating: $55 (table seating in front of the stage with bar service)
$5 discount for students with student ID - available on all price tiers except Premier Seating.
COVID-19 Restrictions:
Please check our
website
for the most up to date guidelines. If you have any questions or concerns please contact the Theatre.