Paragon Ragtime Orchestra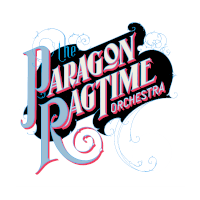 The Paragon Ragtime Orchestra presents "Clown Princes", featuring complete silent films by Buster Keaton, Charlie Chaplin, and Harold Lloyd with historic scores played by a live orchestra. With more than 724 screenings across 48 States and 7 countries, Paragon Ragtime Orchestra is one of the world's foremost silent film accompanists. Paragon has one of the world's best collections of original period film scores (more than 900 titles c. 1898-1928), which add unmatched historical depth to its screenings. Early cinema is a vast world of entertainment waiting to be enjoyed, and nobody brings it back to life as grandly as the Paragon Ragtime Orchestra.
Reserved Ticket Prices
$25 Adults
$20 Seniors 65+ / Students with ID
$10 Kids 12 & under


COVID-19 Restrictions: Please check our website for the most up to date guidelines. If you have any questions or concerns please contact the Theatre.