Movie: "Christmas Vacation"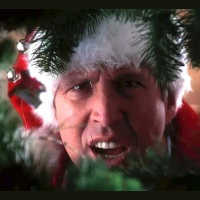 Kick off your 'good old fashioned family Christmas' at the Egyptian Theatre with the jolliest bunch of a**holes this side of the nuthouse with the holiday classic, Christmas Vacation. It's Christmas time and the Griswolds are preparing for a family seasonal celebration, but things never run smoothly for Clark, his wife Ellen and their two kids. Clark's continual bad luck is worsened by his obnoxious family guests, but he manages to keep going knowing that his Christmas bonus is due soon.
GENERAL ADMISSION TICKET PRICES
Adult - $10
Student with ID - $8
Senior 65+ - $8

Friends of the Egyptian Theatre members receive a $2 discount.

COVID-19 Restrictions: Please check our website for the most up to date guidelines. If you have any questions or concerns please contact the Theatre.