Cornerstones of Rock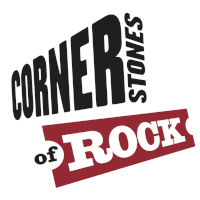 Chicago had a very vibrant music scene in the 60's, and the top hits flowing from it illuminated radios and turntables everywhere in the USA.
The Cornerstones Of Rock
celebrate those great songs with the
original artists live onstage
. The tour includes
The Ides Of March
,
The Buckinghams
,
The Cryan' Shames
, and
The New Colony Six
. The concert, as seen on the nationwide PBS-TV special "American Garage:The Cornerstones Of Rock" is a non-stop cavalcade of hits, as seen on TV shows like "Ed Sullivan", "American Bandstand" and others. Remember "Vehicle", "Kind Of A Drag", "Sugar and Spice", and "I Will Always Think About You"? Of course you do! You'll hear all these hits and more-played by the original artists you loved in the sixties. The lineup is anchored by THE IDES OF MARCH featuring Jim Peterik.
Reserved Ticket Prices
$59.50 / $69.50 / $79.50 / $89.50

Pricing based on how close to the stage you are (see seat map on next page)

COVID-19 Restrictions: Please check our website for the most up to date guidelines. If you have any questions or concerns please contact the Theatre.