CCT - Disney's Descendants: The Musical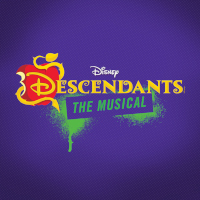 Join Children's Community Theatre as we present our production of Disney's Descendants: The Musical. Imprisoned on the Isle of the Lost – home of the most infamous villains who ever lived – the teenaged children of Maleficent, the Evil Queen, Jafar, and Cruella De Vil have never ventured off the island… until now. When the four troublemakers are sent to attend prep school alongside the children of beloved Disney heroes, they have a difficult choice to make: should they follow in their parents' wicked footsteps or learn to be good?
RESERVED TICKET PRICES
Regular: Adult $15 / 12 & under $10
Premium: Adult $20 / 12 & under $15 (seats closest to the stage)

Kids age 3 and under are free but MUST still have a ticket to enter. These free tickets can be reserved online with your order, over the phone at 815-758-1225, or at the door prior to the performance.