Performing Arts Academy - Wizard of Oz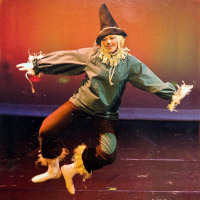 Take a journey down the Yellow Brick Road with Dorothy and her dog Toto as they dance their way to Oz. A raging tornado sends the 2 spinning to the beautiful and mysterious land of Oz where they meet witches, munchkins, and other interesting and frightful characters along the way to meet the wizard. Leaping, turning, tapping and much more will tell the story of Dorothy and her precious dog's adventure to make it back home.
Reserved Ticket Prices
Regular - Adult $23 / Senior $22 / 12 & under $17
Premium - Adult $25 / Senior $24 / 12 & under $19

Ticket prices increase May 28.

Kids age 3 and under are free but MUST still have a ticket to enter. These free tickets can be reserved online with your order, over the phone at 815-758-1225, or at the door prior to the performance.